This is a great, simple recipe perfect for getting the kids involved. Having the kids grate the cauliflower, stir with a whisk, or even just adding the milk will help them get excited about what they're eating!
Ingredients:
½ head of cauliflower
½ liter of milk
200 grams of shredded cheddar cheese
3 tablespoon flour
3 tablespoon butter
2 cups of raw macaroni noodles or any short noodle
Equipment You Need:
Two pots (or one large pot)
A whisk
Box grater
Strainer
Method: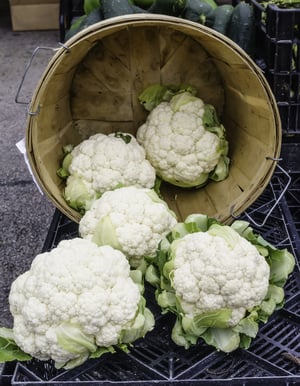 In the large pot fill it with water & bring to a boil. Cook pasta in boiling water. Depending on the noodle, it could take 3 to 8 minutes.
With your box grater, grate the cauliflower. Once grated, put to the side.
In a separate pot, melt butter. Once melted, add flour and mix with your whisk creating a roux. Let the flour cook for a minute while stirring.
Now add the milk and stir some more. Bring the milk to a soft boil and keep stirring until the milk thickens slightly. Now add the grated the cauliflower and - you guessed it - stir. Let the cauliflower cook for a minute in thickened milk.
Now add cooked macaroni noodles & cheese and stir until cheese has melted evenly. Now you are ready to serve.
Optional step: Add salt & pepper if you wish. You can also add any other ingredients you like. I like to add frozen peas, broccoli and a spoon full of mustard at the end.